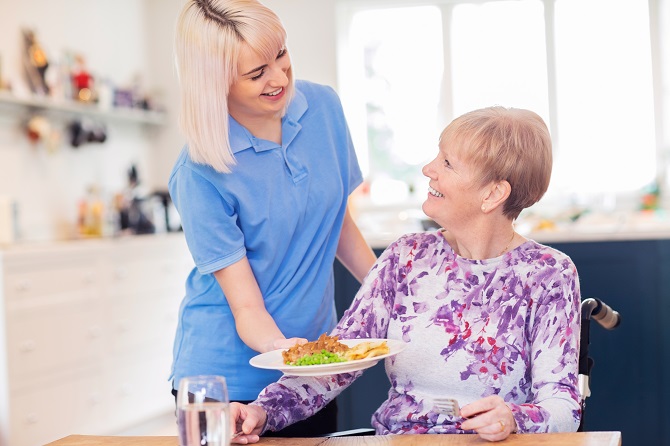 As people age, many health uncontrolled health issues arise but malnutrition shouldn't be a part of it. Nutrient deficiency is controllable through proper meal planning. It is one of the easiest and most effective ways to prevent other illnesses like diabetes, and osteoporosis, among others.
It is not uncommon for seniors to develop vitamin and mineral deficiency as they age. For instance, vitamin D and calcium are important nutrients in the body. Not enough nutrients can lead to serious health complications. Seniors who are especially in need of a home health care in Pennsylvania, physicians may recommend dietary restrictions and modifications in an effort to create an abundance of vitamins that's missing from the patients.
With proper meal planning and preparation through home care in Pittsburgh, Pennsylvania, seniors can eat a balanced and healthy meal to determine the food rich in vitamins and minerals that can be absorbed well into the body. Certain food options can also be avoided to prevent interaction with their prescribed medications.
To help seniors navigate through this food journey, an in-home caregiver can assist them with their options. They're not only there to help you with your personal cares, but also to provide you with the assistance that you need at home and sometimes, even out of home.
If this is you or you know someone who needs assistance in their daily living, An Amazing Personal Care Corp is the right one for you. Call us now and allow us to provide you with the help that you need.