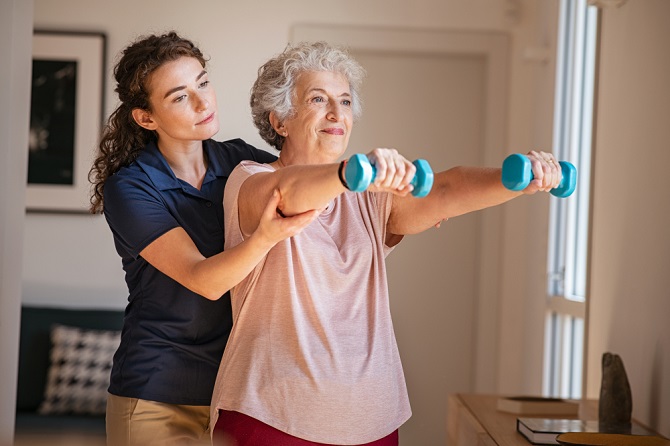 Regular physical activity or exercise can be extremely beneficial to your elderly loved ones. There are numerous health benefits associated with regular exercise, particularly for seniors. That is why your loved ones should start exercising as soon as they can.
Here are just some of the numerous benefits that your senior loved ones can get through regular exercise:
It helps to prevent many common diseases. Regular physical activity has been shown in studies to help prevent a wide range of diseases, including type 2 diabetes, heart disease, obesity, dementia, and others.
It reduces the risk of falling. Seniors are more likely to fall as a result of factors such as aging, disability, or a chronic condition. However, with regular exercise, your loved ones may be able to reduce their risk of falling.
It provides opportunities for socialization. Maintaining strong social ties is critical for aging adults in order to maintain a sense of purpose and avoid feelings of loneliness or depression. Joining a walking group, attending group fitness classes, or visiting a gardening club can turn exercise into a fun social event.
An Amazing Personal Care Corp. is a high-quality provider of home care in Pittsburgh, Pennsylvania. We exist to help you and your loved ones achieve a much better quality of life within the comforts of your home.
We are able to offer a wide range of care services, including personal care, home support, companionship care, errand service, coaching services, and more.
If you are looking for the best and most dependable provider of home health care in Pennsylvania, then you have come to the right place. You may contact us today at 412-231-2400 and let us know how we will be able to assist you.