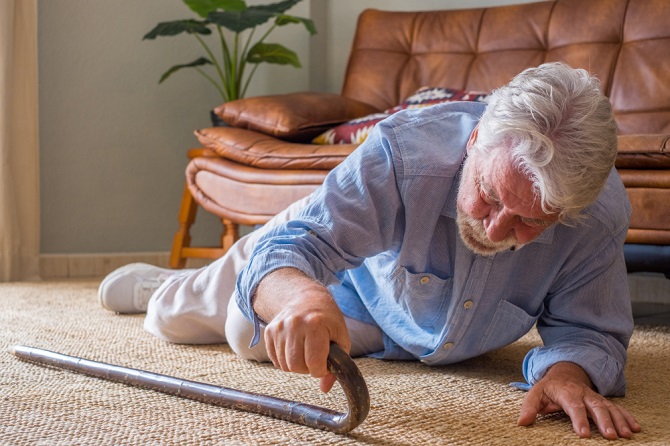 Because of some physical effects of aging, many seniors are more prone to falls than any other demographic. That is why we are here to help you avoid falls in your home through these simple tips:
In order to avoid tripping because of things on the floor, you need to see clearly. So, have regular eye checkups and make sure your prescription eyewear is always up-to-date with your current grade. Improve lighting as well if you think some areas are a little dim.
If you are having trouble walking steady or maintaining your balance, use walkers or cranes for support. You should also consider purchasing and installing grab bars and handrails in bathrooms and long hallways.
Stay physically active to help improve your balance, coordination, strength, and flexibility, which are key factors in avoiding falls. Make sure to eat healthy, too, to avoid illnesses that may increase your risk of falls.
Consider living with a family member or hiring a caregiver. A companion can help take care of your needs while keeping you safe. They can help you with light housekeeping, accompany you during exercise, prepare your meals, and many more.
If you are looking for reliable home health care in Pennsylvania, then you don't have to look far. Let An Amazing Personal Care Corp. help you!
We are one of the leading providers of home care in Pittsburgh, Pennsylvania. Our goal is to give back to the community by helping the elderly live an amazing retirement in the comforts of their homes.
For personal care services and more, please don't hesitate to reach out to us today!