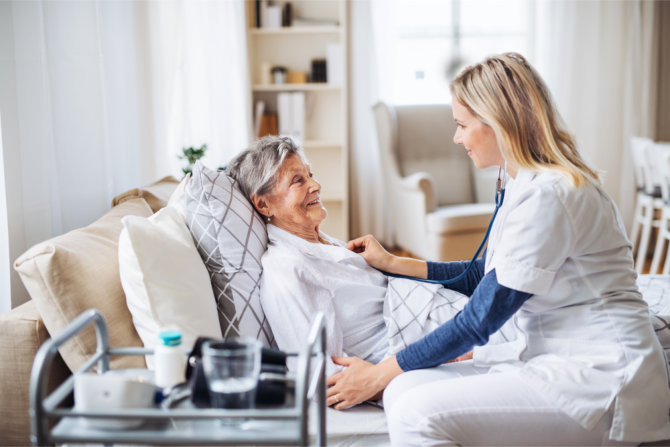 As you age, you may experience new and recurring health issues that personal care cannot heal on its own. If not treated promptly, these can lead to hospitalizations and other forms of medical care (which we're sure are expensive).
 
Allowing your senior loved one to receive home health care in Pennsylvania is one way you can help reduce hospital visits. Home health care is a more welcoming option to ensure your senior's health and safety at home. Knowing that your loved one is in the care of a skilled caregiver provides the family with peace of mind too.
 
As an early precaution, home health care ensures that your elderly loved one can go about their daily lives with ease and comfort. As part of home health care, companionship services are provided to older adults to ensure entertainment and security.
 
Furthermore, older adults may avoid unnecessary hospital visits by managing their health conditions at home. Home health care can help by providing regular monitoring and education, including giving patients and family caregivers access to a professional 24 hours a day, seven days a week, if they are experiencing troubling symptoms and are unsure what to do.
 
Home health care assistance is encouraged for seniors with limited mobility or those living with a medical condition that hinders them from performing day-to-day activities with ease. 
 
To ensure your senior's overall well-being, we develop care plans tailored to their specific needs and preferences. Our compassionate caregivers who provide assisted living are well-trained and have the knowledge, skills, and experience to manage your loved one's condition.
 
You may send a message to An Amazing Personal Care Corp. today to learn more about our home care in Pittsburgh, Pennsylvania.