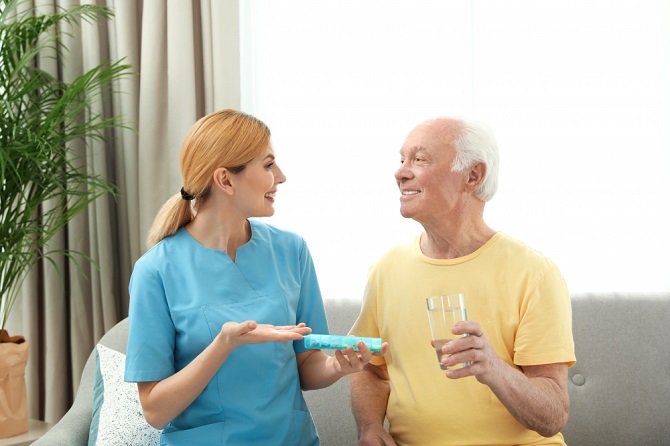 Prescriptions are essential to healing and better living. But sometimes, several medications can be overwhelming, missing one or more during a schedule. Due to memory-related issues, we might also forget to take our prescribed medications. When you are under home health care in Pennsylvania, caregivers can help you keep track of your medications through these effective techniques:
Medication Prompting
Prompting medication is a strategy applicable to individuals who are still in control of their medicines. A person who still knows what and how to take medicines is given a prompt when to take them. It means that they self-administer their medications.
Routine Cueing
Cueing can help form medications habits. Through a routine presence of cues when it is time for prescriptions, medication adherence can be reinforced.
Appointment Reminders
A caregiver supports a patient in personal care. Aside from this, they also accompany them when they have a physician appointment. They can assist with the adherence of the doctor's prescriptions.
Providers of home care in Pittsburgh, Pennsylvania, offer various services, including medication adherence. If your loved ones often miss their medications, An Amazing Personal Care Corp. can assist. Through the effective strategies we follow above, there will never be a day that your loved one slips their prescriptions.