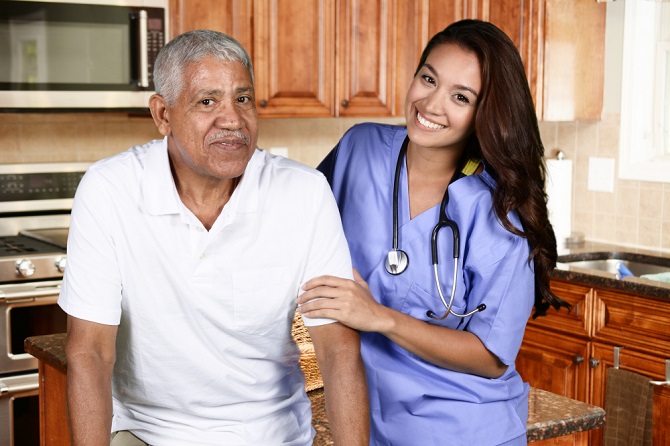 Do you have an older relative living in Pittsburgh, Pennsylvania who seems to be more withdrawn and lonelier as of late? Do you wish you could visit your loved one more often, but are tied down by familial and work duties? Give your loved one the companionship he needs by working with home health care in Pennsylvania.
Each professional caregiver has a specialty or two that they are best at. Some caregivers specialize in making daily life easier for their patients through companionship care. Companion care involves doing two things:
First, helping seniors perform routine tasks like cleaning, cooking, and medication management. These can also include buying groceries and refilling medication prescriptions or helping with personal care tasks like bathing and grooming. Patients can relax knowing their personal cares are being taken care of by someone they can trust.
Second, caregivers can provide patients actual companionship by conversing with them and engaging with them in performing hobbies and activities they enjoy. For example, they can play board games or read stories together with their patients. They can also accompany patients to neighborhood bingo games or on afternoon walks in a nearby park.
This way, the patient can do things he enjoys while also socially engaging with others. After all, isn't retirement all about finally having the time to enjoy your favorite activities and hobbies? Meanwhile, the caregiver can also monitor the patient's health and wellbeing.
Quality home care in Pittsburgh, Pennsylvania is easy to find when you work with a reputable agency like An Amazing Personal Care Corp. Call them today at 412-231-2400.