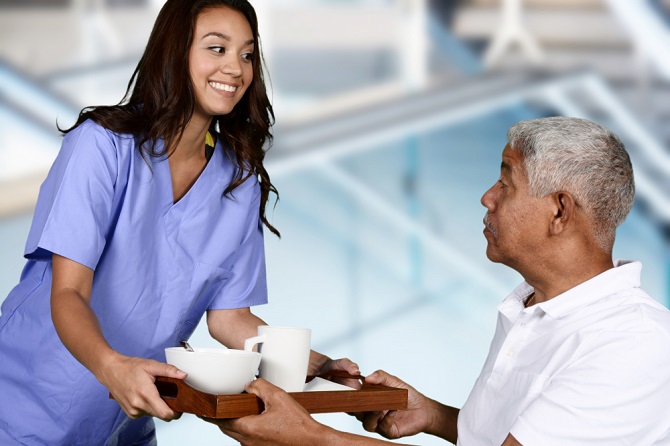 The majority of seniors choose to age in place. Aging in place is making a deliberate plan to assist your parent in maintaining independence at home for as long as possible. If this is a possibility for you, you may be concerned about how to keep your loved one safe and healthy at home.
The most common cause of injury in seniors with restricted mobility is falling. You can help lower your loved one's risk by removing potential hazards from the home and making appropriate home adjustments.
Many houses have one or two stairs up to the front door. This is especially common in apartment buildings and condominiums. If possible, consider adding a ramp to the entry so your loved one does not have to navigate the steps.
While your family member may be entirely independent now, this may change in the future. They may eventually require assistance with movement, personal care, medication reminders, and other daily needs. Will relatives and friends be able to provide all of the necessary care, or will you need to hire a caregiver to provide home care in Pittsburgh, Pennsylvania?
If your older relative loses the ability to drive, he or she may become isolated from the individuals with whom they normally contact. You can assist by maintaining regular touch and assisting them in getting out of the house on occasion.
A medical emergency such as a fall, stroke, or heart attack may force your home health care in Pennsylvania to be accelerated. Discuss this decision in advance with your loved one.
An Amazing Personal Care Corp. prioritizes the health and safety of its clients and caregivers. We can help you create a plan that is specific to your family member's needs.
Schedule an appointment today!