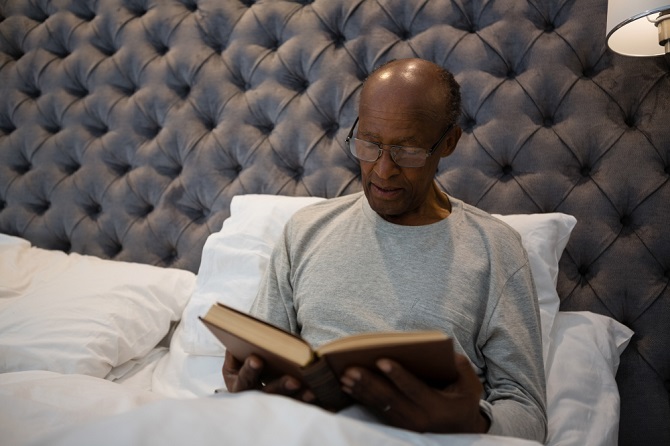 It's easy to lose sight of the pleasure of curling up with a good book in a world where screens are everywhere. It's also easy to overlook the numerous advantages that reading provides. Seniors who read often gain far more than just a good story. If an elderly loved one has lately quit reading, it may be time to encourage them to restart this healthy and engaging pastime.
Reading sharpens your memory. This is crucial for recalling ordinary experiences in the short term. Reading regularly can help to enhance the brain's neural network. A professional caregiver who has received training and expertise in cognitive stimulation methods can also assist your loved one in strengthening memory abilities and personal care.
When it comes to unwinding, nothing beats getting lost in a good book over listening to music or drinking coffee. Getting immersed in a good book is a terrific method to improve happiness and reduce stress. To reap the most benefits from reading, elders should strive to spend at least 30 minutes a day with a book.
Making a bedtime ritual, such as reading, tells the body that it is time to sleep. Reading promotes sleep more effectively than sleeping in front of electronic devices, which have been shown to impair sleep. Reading can also help seniors strengthen their analytical and reasoning skills, which they will need to solve problems.
Reading and other mentally stimulating hobbies can assist seniors to improve their mental and emotional well-being. Trust An Amazing Personal Care Corp to help your senior loved one live a better life.
If you require compassionate, competent home health care in Pennsylvania for a loved one call us today to talk to one of our staff about our high-quality home care in Pittsburgh, Pennsylvania.