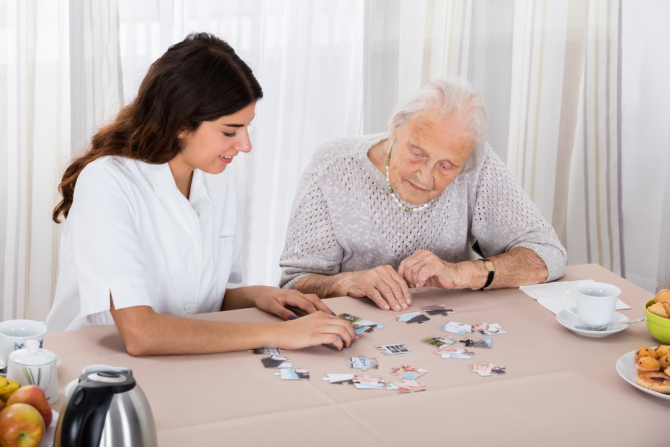 When you need Home Health Care in Pennsylvania, you need the care of An Amazing Personal Care Corp.
Throughout the years and through the many patients we have served, we shaped Home Care in Pittsburgh, Pennsylvania with the "amazing" touch we provide. Quality care is leaving a positive feeling to our patients – the feeling of happiness and satisfaction in ways we can deliver.
With our companionship program, we make sure seniors have the best time. There are fun indoor activities our caregivers can engage in to make the most of the experience. For seniors looking for some mental challenge, we can try solving puzzles, playing card games, and playing board games. These activities are also good mental exercises for anyone.
When our loved ones look for more "physically" engaging and safe activities, we are ready to do some chair exercises with them. Cooking is another good bonding moment. Entertainment remains a classic form of leisure. Here, we can watch favorite movies or family recordings. Some seniors who love to tell stories can also host a storytelling session.
There are so many ways to make every moment fun and happy. We listen to what the patient's idea of "fun" is.
Are you still looking for Personal Cares? Let us talk.