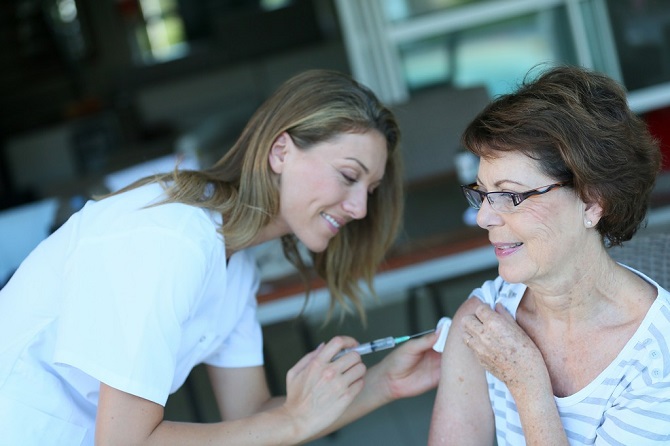 According to a study published by the National Institute of Health (NIH), advancing age puts a person at higher risk for developing cancer, with persons over 65 years accounting for almost 60% of newly diagnosed malignancies and 70% of all cancer deaths.
April is Cancer Control Month. And as a provider of professional Home Health Care in Pennsylvania, we at An Amazing Personal Care Corp. want to share with you some cancer prevention tips to help you and your loved ones avoid cancer.
According to the WHO, about 30-50% of all cancer cases are preventable. Here's what you can do to lower your risk of developing cancer.
Eat a healthy diet. When taking a trip to thea grocery store, make sure to include fresh fruits and vegetables on your grocery list.
Don't use tobacco. Smoking has been linked to several types of cancer, such as lung, mouth, throat, larynx, pancreas, bladder, cervix, and kidney cancer.
Always practice sun protection. Skin cancer is one of the most common cancers. Avoid exposing yourself to midday sun and don't skimp on the sunscreen when you're outdoors.
Get vaccinated for Hepatitis B and Human Papillomavirus (HPV).
Changing lifestyle habits can be challenging, especially for older adults. If you're worried about your loved one's transition, it might be time to consider Home Care in Pittsburgh, Pennsylvania.
Home care professionals can provide your loved ones with a series of helpful services, such as companionship care, Personal Care, or even dementia care.
To learn more about our Home Care Services, please don't hesitate to contact us, today!